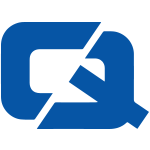 Courier firms and van drivers could cash in on a reported surge of late-year vehicles arriving on the used market.
Fleet News reports information from intelligence firm EurotaxGlass's suggesting fleets are disposing of additional used vans.
The development has apparently been caused by 2007 being a record-breaking year for new vehicle registrations.
Quoted in Fleet News, chief commercial vehcile editor at EurotaxGlass's George Alexander said: "This could prove to be a major opportunity for retailers to acquire stock at attractive prices."
Van insurance and commercial vehicle insurance customers in general could therefore get their hands on some cheap vehicles if discounts are passed on by dealers.
Mr Alexander reportedly added the news could lay the foundations for a top year for van sales nationwide.
EurotaxGlass supplies automotive business intelligence across 29 countries with the Glass's division of the business working with the industry for 75 years.
Fleet News also reported data experts CAP were noting lighter panel vans were experiencing a downward value trend as the supply of new vehicles increases.