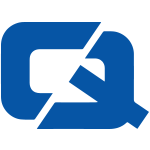 Commercial vehicle insurance holders may be interested to read that a number of new models have been awarded for providing excellent occupant safety by the insurance industry.
More than double the number of vehicles have been selected to receive the Top Safety Pick award from the Insurance Institute for Highway Safety, compared with the lower number of 13 at the start of this year.
"For 2008, consumers have the widest selection of vehicles they've ever had that afford the best protection in the most common kinds of crashes," said the institute's president Adrian Lund.
Cars, vans, sports utility vehicles and pick-up trucks were all among the vehicles tested by the industry to discover the safest options.
Ford and Honda were the most commonly spotted names on the list, which may be of interest to commercial vehicle insurance holders who drive models from the brands.
Automobiles – all of which were fitted with electronic stability control – were put through rigorous tests including bumper impacts to test their safety.