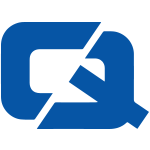 Drivers could vote out the government if fuel prices continue to rise, a survey suggests.
The majority of 18,500 AA members questioned would elect a different government should petrol prices climb to more than 149p per litre.
A total of 49 per cent of people polled also thought the government was the main cause of soaring UK petrol prices.
AA president Edmund King said: "These results suggest that motorists have little faith in politicians to deliver motoring-friendly policies."
Last month lorry drivers and other commercial vehicle operators descended on London to blockade roads in the capital in protest at fuel price hikes.
Some delivery drivers could be turning to fuel consumption reduction techniques, such as changing up gears early, while others could be looking for a cheaper van insurance provider.
A June fuel price report from the AA revealed UK diesel prices have risen by a record amount, more than a hike seen in May.