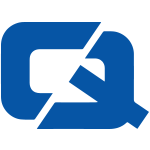 Van insurance customers could be at risk of having the identity of their vehicles 'cloned', according to a new report.
HPI – a vehicle information service – has claimed research showed the Ford Transit van is the second most cloned type of vehicle in the UK.
The process involves replacing the number plates and identification numbers on a van with the details from a vehicle of the same make, model and colour.
Used car buyers ought to be aware of this type of illegal activity, as a car that appears to be a good deal could prove to be clone, HPI warned.
Nick Lindsay, director of HPI, said: "Our top ten suggests that it is not just prestige cars, but vans that are today's work horses which offer criminals the greatest rewards."
The Mercedes C Class, BMW 3 Series and the Audi A4 were also included on the organisation's list of the most cloned cars.
HPI has been providing vehicle history checks since it was first established in 1938 and claims to be able to access more car data than any other organisation.