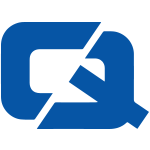 Drivers are being warned not to stockpile fuel amid rising petrol prices and the threat of shortages.
LACORS says motorists could be tempted to store petrol due to driver protests, such as the one affecting Shell garages last week.
It warned the hoarding of fuel is licensed and regulated by council trading standards services and strict limits are in place.
LACORS chairman Geoffrey Theobald said: "Many people will be anxious about potential fuel shortages, but storing fuel in anticipation of further problems is highly dangerous and potentially illegal."
The advice could also apply to some commercial drivers struggling with the rising cost of petrol, now far more expensive than most other costs such as van insurance cover.
Over the weekend drivers for fuel firm Shell went on strike over pay, leaving some garages dry.
A new deal was reached earlier this week between union bosses and haulage firms, meaning a second protest has now been called off.