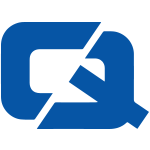 England's drivers will be pumping out far less harmful emissions by 2025, the government has predicted.
Transport secretary Jim Fitzpatrick said motorists across the country are expected to produce 93 million tonnes of CO2 in 2025, six million tons less than they are likely to pump out in 2010.
The actual figure could end up being lower as they do not account for further changes in road legislation.
Mr Fitzpatrick said: "These forecasts are in the absence of further policy measures such as the changes to vehicle excise duty announced in this year's budget."
He added the estimates also did not include the outcome of talks on mandatory new car CO2 emissions.
Commercial drivers have previously expressed concern over rises in car tax, which could hit some firms hard on top of rising petrol prices and regular costs such as van insurance.
Further statisics from the Department for Transport show the number of cars on the roads is set to carry on increasing while Co2 emissions remain stable and begin to drop in around 2015.