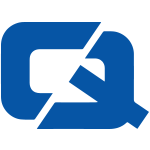 Drivers who are considering challenging driving convictions, something that could impact on their car or van insurance premiums, are being offered a helping hand by a new website.
Driving Law aims to offer help and legal advice to motorists who are unsure of the procedures involved.
"For the vast majority of the public, the only time they are likely to come into contact with the criminal justice system is as a result of a motoring offence," chief executive officer of Driving Law Alex Cooke said.
He added that while he is shocked about the escalating number of motoring convictions each year, this does not mean people should not have proper legal representation or be fully informed.
There are currently around 6,000 speed cameras on UK roads, with 2,500 of these considered mobile speed cameras, according to website Speed Cameras UK.
Drivers with 12 points on their licence (or six points if they have held the licence for under two years) are required to be disqualified, apart from in cases of "exceptional hardship".