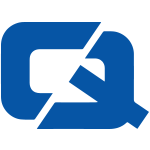 A number of commercial vehicle insurance holders in Maidenhead might have had to claim on their policy recently following a spate of thefts from cars in the area.
The Maidenhead Advertiser reports that more than 40 such thefts occurred last weekend, with police now appealing to motorists to help tackle the mini crimewave.
"I would encourage people to be vigilant, to note down number plates and report any suspicious behaviour to police. The public are our eyes and ears, and it is often their information that helps us to catch the offenders," said Acting Superintendent Jim Templer, Commander of Windsor and Maidenhead local police area.
Officers are urging drivers to remove their possessions from vehicles and even empty out the glove compartment and leave it open.
Items as low key as plastic bags and small change should be included in the clearout, the publication suggests.
Superintendent Templar added that Christmas shoppers would be wise not to leave their purchases in the car as this could be too great a temptation for thieves.
Meanwhile, the Home Office states that most vehicle crime is opportunistic and can therefore be prevented.