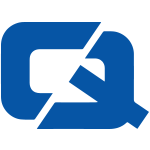 Drivers who use their cars to commute to and from work each day should make sure this is detailed in their car insurance policy.
Lawyers from Which? Legal Service are warning that just because they have comprehensive cover does not mean commuters will be fully covered for work journeys.
They advise drivers to read the small print carefully, as a 'social, domestic and pleasure' policy may not pay out in the event of an accident whilst travelling to work.
Anyone making regular work journeys would need to contact their insurance company and change the clause to read 'to and from a permanent place of work' to ensure they are fully protected.
"A comprehensive policy might sound like it covers everything, but always read the small print to make sure you know what's included and what you'll have to pay in the event of a claim," said Which? Legal Service lawyer Monica Jaimini.
According to figures from the RAC Foundation released in September last year 71 per cent of UK workers commute by car.