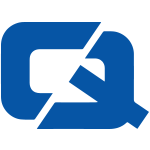 Motorists hoping to invest in car or van insurance after gaining their licence may be interested to read that driving test fees are set to rise.
The Driving Standards Agency (DSA) has confirmed that proposed changes to the fee structure will be implemented this April, raising the cost of both theory and practical tests for drivers and motorcyclists.
Motorists will have to pay £30 to sit their theory test and £56.50 to take the practical element from April 1st.
Meanwhile, bikers will be given the opportunity of taking a more demanding examination, some of which will be conducted off-road at a price of £80.
DSA chief executive Rosemary Thew said: "The Driving Standards Agency has to cover its costs in providing driving and riding tests to learners throughout the country."
In the organisation's most recent annual report, Ms Thew said that she hoped bikers would have access to a test centre within 20 miles by October 2008.