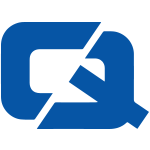 A driver has been handed a jail sentence after injuring two cyclists and crashing into a car while under the influence of drugs.
John David Murphy was operating his vehicle after taking ketamine – a sedative used by anaesthetists and veterinarians, reports the Press.
He was driving a Mercedes van belonging to his employer – who hopefully had commercial vehicle insurance – when he clipped two bikes with his wing mirror and struck another car after swerving onto the wrong side of the road.
The judge told him: "You were completely spaced out and guilty of aggravated vehicle taking."
Mr Murphy was sentenced to three years in jail and once out of prison, he will not have a licence for five years, at which point he will need to take an extended driving test to regain the right to drive.
This comes after taxi insurance customers in Preston were told they might only need to renew their licences every three years, the Lancashire Evening Post reported.
Visit the #1 Commercial Vehicle Insurance page