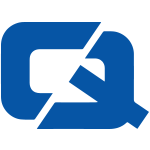 Commercial vehicle insurance customers could be set to become better and safer drivers thanks to the launch of a new initiative.
The Driving Standards Agency (DSA) is to join forces with Truckfest, in a bid to raise awareness of new legislation which will see truck drivers be required to hold an additional certificate, on top of the existing vocational driving licence.
As of September 2009, commercial vehicle insurance policyholders will have to acquire a Certificate of Professional Competence to ensure increased road safety awareness.
DSA deputy chief executive Nick Carter explained: "Better trained drivers should help avoid the costs, both human and financial, of road accidents in the UK."
Truckfest and the DSA will organise a number of road shows, at which information to commercial truckers will be distributed.
Meanwhile, automotive repair firm Kwik-Fit recently issued a reminder to drivers of the importance of ensuring their vehicle has a full MoT.
Failure to do so, it claimed, could result in a series of severe repercussions.
Visit the #1 Commercial Vehicle Insurance page