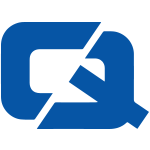 Commercial vehicle insurance holders may have been among those who attended the Safe and Sober talk at the Houses of Parliament in February.
The event was hosted by Volvo Trucks and the European Transport Safety Council and chaired by MP Louise Ellman.
Dirk De Muynck, communications director at Volvo Group Representation in the European Union, commented that the firm was working to help achieve the road safety target of reducing traffic casualties by 50 per cent by 2010.
He went on to state that the aim of the Safe and Sober campaign is to increase awareness among policymakers of the need for a systematic approach towards cutting drink driving numbers.
Lennart Pilskog, public affairs director at Volvo Truck Corporation, commented: "Our aim is to both change the attitude towards drink driving and also increase the interest in alcolock systems."
Alcolock devices can be fitted to the ignitions of cars and take the form of a tube into which the driver can blow. If the device detects blood alcohol concentration that is too high, the engine will fail to start.