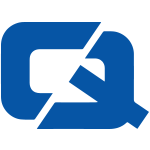 Drivers intending to sell their vans in the future have been advised to keep their vehicles in top condition.
According to Duncan Ward of British Car Auctions, there are a number of things van owners can do to maximise their motor's resale value, SME Web reports.
Sellers could ensure the van is kitted out with extras such as satnav and air conditioning, as well as keep the vehicle in a plain, standard colour such as blue, white, green or silver, he explained – features that may also have implications for van insurance premiums.
"These are features that used buyers look for and when you consider that many used vans go into the 24-7 delivery sector, you can appreciate why," Mr Ward commented.
At the other end of the chain, second-hand van buyers should consider purchasing a vehicle with all-wheel drive if they are likely to drive in dangerous road conditions frequently, as well as looking for power steering in particularly large vans, thevanwebsite.co.uk suggests.