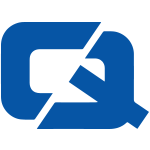 Car production reached a record high last month, figures have shown.
Motorists with commercial vehicle insurance cover may be interested to read that February 2008 was the best for production since 2002, while production of commercial vehicles is expected to be its best in a decade in 2008.
According to statistics produced by the Society of Motor Manufacturers and Traders (SMMT), export volumes reached 1.228 million units in February.
Paul Everitt, SMMT chief executive, described the figure as impressive, stating: "A series of recent investments at a number of major car and engine plants demonstrates the competitiveness of the UK automotive industry."
He added: "February continued the encouraging trend for commercial vehicle production in the UK – with 18 per cent year-on-year growth."
Earlier figures from the SMMT have shown that van registrations were up by 3.7 per cent in February for the rolling year.