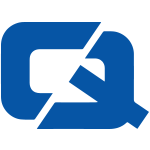 Auto manufacturer Fiat has stated that buyers of its Grande Punto brand of vans will be able to enjoy a range of energy efficiency benefits.
The Italian manufacturer has claimed that the vans will enable companies to make savings not only on fuel prices and overall cost of ownership, but will also help to reduce their carbon footprint.
This comes after the firm took an order from energy supplier E.ON for 77 additional Grande Puntos to add to the 101 it purchased in April.
Fiat hailed the new E.ON deal, which it described as testament to the desirability and performance benefits of the vehicle.
Colin Parnell, regional corporate sales manager at Fiat Group Fleet, said: "The first vans have been well received by E.ON and have already proved their fuel efficiency, environmental-friendliness and superb value in terms of ownership cost."
This comes after the manufacturer introduced a new version of its Fiorino van in July, which includes new technology aimed at improving its traction.
Visit ChoiceQuote, the #1 page for van insurance