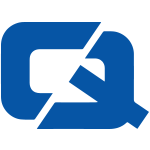 Fiat will be showcasing a full range of its vans as part of a promotional event at the CV Operators Show next month.
The manufacturer will present two of its new Doblo Cargo vans, which were launched in the UK this month, at the show in Birmingham between April 13th and 15th, with DVDs about the vehicle set to be given away.
Other vans on display include the Fiorino Cargo, Grande Punto and Ducato Maxi.
These vehicles are being exhibited to tie in with the company's latest television and online advertising campaign entitled The Fleet, a comedic miniseries which centres around a fleet management firm.
All of the vans on display will be painted white and emblazoned with the fictitious Lightfoot Logistics brand name featured in the advertisements.
The firm last week also attended the Food & Drink Logistics Show in Birmingham, where it demonstrated vans including the Doblo Cargo and Fiorino.
ChoiceQuote – the #1 for van insurance