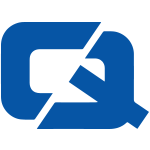 Fiat is looking to up its stake in the van market with the UK release of a new light commercial vehicle already a hit in Europe.
The Fiat Fiorino was first released in Italy late last year with more than 14,400 models snapped up since.
The compact van is designed to be used in towns and cities and is meant to cover what Fiat calls the "last mile" stage of delivery chains.
Fiat said: "The Fiorino occupies a unique position in the small van segment, setting new standards of practicality, refinement and durability."
Features of the new model likely to appeal to van insurance customers include a ladder bulkhead fitted as standard and a rear parking sensor option.
Fiat said it was experiencing a surge in sales of light commercial vehicles, with 2007 figures up eight per cent on 2006.
Seven versions of the Fiorino are being made available to UK van drivers, with prices starting at around £8,000.
Auction specialist Manheim recently said the light commercial vehicle market remained "robust" with demand particularly high for newer vans and models with high specifications.