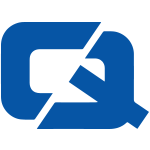 An electrical firm based in Herefordshire is adding new vans to its fleet of commercial vehicles.
GE Bright of Tedbury Wells has announced that it is taking delivery of four new Volkswagen Transporter vans in a deal with the manufacturer's South Hereford Van Centre.
The company first bought the vehicles, which are likely to require van insurance, four years ago.
David Bright from the firm said: "We switched to the Volkswagen Transporter because we had heard excellent reports about the reliability and performance."
The Transporters have been "very reliable" and are "extremely popular" with the company's drivers, he added
Volkswagen says that its Transporter, which is priced from £13,980, is its biggest-selling van in the UK.
It recently announced that it was offering a new contract hire and finance lease deal for the Transporter, in addition to its Caddy van and Caddy Maxi.
Commercial vehicle drivers can pick up a van from £185 plus VAT a month.