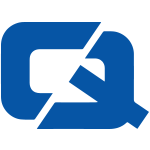 Although saving fuel may have a positive impact on the environment, some commercial drivers may not see how this benefits them, it has been claimed.
Emissions software firm Lysanda has urged companies to offer their drivers incentives to reduce fuel, as this may be the only way to change their behaviour.
Simon Harris, marketing director at the company, said van drivers may question why they have to make an effort to save fuel if it only benefits their company financially.
"Offering a share of the money saved when fuel bills drop means that, as well as helping the environment and putting less of a strain on the fleet budget, drivers get a regular bonus in their wallet," Mr Harris commented.
This may also mean employees are more loyal to the company, he added.
Van insurance customers may be interested to know that energy firm E.ON recently decided to renew its contract with Ford for the supply of its cars.
David Graham, fleet manager at E.ON UK, said "environmental performance" was one of the key factors taken into consideration by the firm.