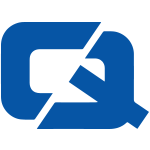 Delivery companies are using a new in-cab camera system which can provide vital evidence following accidents.
According to The Times some firms have begun to invest in SmartDrive, which starts recording when a motion sensor detects an impact.
The paper reports the device uses a loop system to store up 30 second clips of events before, during and after an impact.
Quoted by The Times, Roger Heels of West Horsley Dairy, Surrey, said: "The cameras act as a constant witness and we can see precisely what happened in situations where formerly it would just be one driver's word against another's."
The publication adds other firms have found it useful when making van insurance claims as it can provide vital evidence following collisions.
According to roadtransport.com the SmartDrive system uses a dual lens system to upload footage online for ease of play back and also includes a remote panic button.