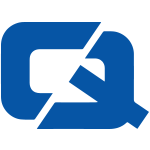 Commercial vehicle firms are being urged to support a government-backed road safety programme.
Businesses, potentially including those with commercial vehicles insurance policies, are being called upon to pledge their support for the RoadSafe Driving for Better Business initiative by signing up to an e-newsletter.
The content of the correspondence will include advice and information about issues relating to work-related road safety.
RoadSafe hopes that the programme will empower business leaders to achieve benefits by managing road safety issues at work.
"By acting as champions and working with their customers, they are well placed to spread the word about the importance of putting in place work-related road safety policies," it said of companies.
Earlier this year, the organisation held a number of free breakfast events to raise business awareness of the new Corporate Manslaughter and Corporate Homicide Act and how it relates to work driving issues.