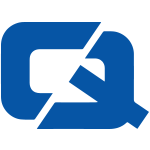 Commercial vehicle insurance fleet customers looking to improve their drivers' safety on the roads should take a leaf out of Balfour Beatty's book.
The construction group has introduced a new risk management programme aimed at getting the message of safe motoring across to its fleet drivers.
Drive Safe, Arrive Safe sets the goal of "zero harm" to its disciples, who can learn about the likes of eco-driving and what to do in the event of an emergency.
Mike Brown, director of Balfour Beatty Plant and Fleet Services, which deploys some 14,000 vehicles on the road on any given day, explained at a conference while outlining the new programme that since its implementation, the company has benefited from a better fleet insurance premium.
On top of providing drivers with more extensive training on safety, fleet managers might wish to ensure their motorists can see clearly on the roads.
West Yorkshire Police recently issued a warning to drivers of the importance of regularly visiting an optometrist for a check-up.
Visit the #1 Commercial Vehicle Insurance page