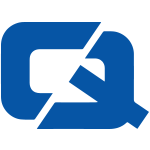 Work vehicle provider GM Fleet has announced that it is to become the first auto manufacturer in the UK to commit to championing the Department for Transport's Driving for Better Business initiative.
The firm has selected April 6th as the day it will start striving towards becoming a champion to coincide with the coming into effect of the Corporate Manslaughter and Corporate Homicide Act 2007.
According to the company, the legislation is important for fleets across the country – potentially including those made up of van insurance customers.
"We, and every other vehicle manufacturer who sells to businesses, should do our part in ensuring that business car drivers and their organisations not only have, but understand, the information associated with being safe and legal on UK roads while going about their business," commented Maurice Howkins, director of GM UK Fleet.
Director of RoadSafe Adrian Walsh welcomed the announcement and suggested that all business leaders should accept their responsibilities for staff safety when driving.
Road safety organisation Brake has a number of website sections dedicated to the safety of fleet drivers.