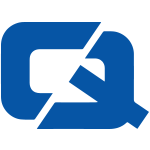 07 November 2012

The UK is renowned for the 'white van man' trader but every mobile worker needs a reliable vehicle to conduct their everyday business and Ford has been named as the most popular.
A poll by Fleet News placed the manufacturer top of the pile in terms of producing reliable vans and it beat off the likes of Mercedes-Benz, Volkswagen and Vauxhall to scoop the prestigious accolade. It was a double award for Ford as its Transit and Transit Connect were also named as the top two dependent vehicles for the average fleet owner or white van man. This was impressive when they were pitted against the Mercedes-Benz Sprinter and Volkswagen Transporter which are both high performance vehicles within this sector.
The Ford models represent two of the most popular and reliable vans with both the Transit and the Transit Connect claiming a plethora of awards in recent years. Both vehicles were recently honoured at the Association of Car Fleet Operators (ACFO) Awards. The Transit claimed the Large Van of the Year accolade which marked the 16th time in its existence while the Transit Connect scooped the Small Van of the Year Award for the second consecutive year.
This latest honour from Fleet News once again shows the dominance that Ford has within the van and commercial vehicle industry. Officials were delighted that the company was able to land these prizes in the face of such stern competition from other manufacturers. It once again shows that people who are looking for a vehicle for their day-to-day work regard reliability as one of the key issues consumers need addressing.
Mark Ovenden, managing director at Ford of Britain, said: "Ford is extremely proud that the Ford Transit and Ford Transit Connect have taken the top two spots in this reliability survey which is based on hard facts from our fleet customers. This is a tribute to the passion and dedication of our designers and engineers at Dunton who make quality the highest priority."
Visit ChoiceQuote – for the #1 van insurance