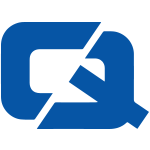 Ford has been honoured by the Energy Saving Trust for the fuel-efficent technologies it has incorporated into many of its vans.
The company won the Innovation in Car and Van Manufacture prize at the 2009 Fleet Hero Awards in recognition of the economic and environmental performance of vehicles like the Ford Transit.
Its ECOnetic diesel vehicles and EcoBoost engines were singled out for praise due to the savings they allow drivers to make on fuel, tax payments and carbon emissions.
The Energy Saving Trust congratulated the carmaker on its achievement, describing it as an example to other manufacturers.
Kevin Griffin, Ford of Britain fleet director, added: "Ford's latest economical car and commercial vehicle range offers unique choice and value to our fleet and corporate customers."
Last month, Ford was named Van Manufacturer of the Year at the Fleet Van awards for the second year in a row.
Visit ChoiceQuote, the #1 for van insurance