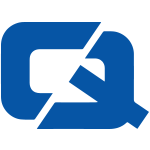 Foreign drivers who break the law in European countries may no longer be able to escape punishment when they return to their homeland.
Under new plans unveiled by the European commission, a cross-border system could be implemented to trace those drivers potentially risking more than a van insurance claim by speeding or drink driving.
European Union transport commissioner Jacques Barrot commented that the impunity given to non-resident drivers created a "feeling of injustice".
Motorists caught running red lights or not wearing a seatbelt would also be targeted under the proposals.
Commenting, a government representative told the Associated Press that the move was welcome.
"We support the principle of greater cross-border enforcement and will consider the commission's proposal in detail in the coming weeks.
"Certainly, there is a need to ensure that people visiting the UK who put others' lives at risk on our roads should not escape punishment merely by fleeing the country," the representative added.