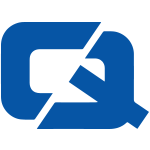 Franchised commercial vehicle dealers are expected to be hit the hardest over the next year, van insurance customers might be interested to know.
According to Eurotax Glass the slowdown in new vehicle registrations and the fall in residual values will impact on the "already-dwindling profitability" of franchises.
George Alexander, editor of Glass's Guide to Used Commercial Vehicles, says such dealers are vulnerable to a market downturn.
"They suffer all the disadvantages – such as falling inventory values and fewer customer enquiries – yet are restricted in how they are able to react to such hostile conditions," he comments.
Dealers should be given the freedom and finances to stock older vehicles, as they represent a profit opportunity, Mr Alexander adds.
He also warns against dealers cutting costs by laying off staff, saying this will result in a loss of expertise.
This week Vauxhall announced that sales of its commercial vehicles increased by more than eight per cent last month compared to September 2007.
It says it has a 17.47 per cent share of the van market.