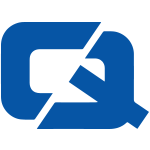 Safety management and driver performance expert GreenRoad is the latest company to join forces with the Freight Transport Association (FTA) as part of the industry body's Van Excellence scheme.
This could have an effect on commercial vehicle insurance given that GreenRoad's role is to minimise crashes and cut fuel consumption through enhancing the performance of individual drivers.
It will work with the FTA as part of its 2010 scheme set up to raise standards throughout the industry.
Mark Cartwright, FTA's van project manager, said the experience and support brought to the table by GreenRoad is essential in moving forward with the project.
"We hope that through this partnership we will help van fleet managers understand that it is possible to change driving behaviour and achieve considerable savings in accident costs, fuel, insurance and wear-and-tear," said Aidan Rowsome, general manager of GreenRoad.
The FTA recently signed a memorandum of understanding with the Highways Agency in a bid to encourage further cooperation between the two bodies.
Visit ChoiceQuote for the #1 commercial vehicle insurance