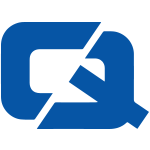 The amount of cash put aside by local authorities to improve road conditions should be ring-fenced, it has been claimed.
According to the Freight Transport Association (FTA), roads need to be kept in safe operating conditions and therefore this funding should not be siphoned off for other means.
Commercial vehicle insurance holders may be interested to read that the body is also suggesting that the government increases its funding for local councils to allow them to maintain roads properly rather than just on a "patch and mend" basis.
"Whilst local authorities clearly face financial constraints on roads maintenance budgets, surely these resources should be positively protected and used only for the reasons they were originally agreed or granted," the FTA's head of urban access policy Stephen Kelly said.
The Times recently claimed that councils paid out £53 million in compensation last year for damage caused by potholes and £52 million repairing them.