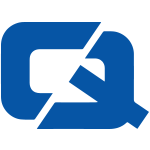 The government has been called upon to freeze fuel duty at its current level in order to avoid placing unnecessary financial pressure on van drivers and other road users.
Industry body the Society of Motor Manufacturers and Traders (SMMT) has expressed concern that the planned rise in fuel duty this April will be potentially damaging to the UK's economic recovery.
It pointed to the fact that new van registrations fell sharply in 2009 but rose again in 2010 as evidence of a growth trend that needs to be preserved.
Paul Everitt, the SMMT's chief executive, stated that a freeze on fuel duty would complement the efforts made by vehicle manufacturers to help buyers achieve savings by improving fuel efficiency.
He added: "We now need government to play its part in helping consumers and businesses by freezing fuel duty and providing stability and certainty on motoring taxes."
This comes after commercial vehicle sector bodies the Road Haulage Association and Freight Transport Association created a campaign called FairFuelUK earlier this month in order to lobby the government on this issue.
Visit ChoiceQuote for the #1 van insurance