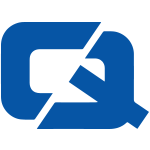 A golfer from Warwick has been left "gutted" after thieves stole some custom golf clubs and a sat nav from his van.
The Warwick Courier reports that the incident, which took place last weekend, is estimated to have cost Jason Greenway £1,500, van insurance customers may be interested to learn.
Speaking to the newspaper, Mr Greenway, who is a floor-layer, said he was "angry and distraught" by the crime.
A spokeswoman for Warwickshire police warned motorists about the risk of leaving valuable items on display in vehicles and urged people to remove their possessions when they are away from their cars.
"We cannot prevent opportunist thieves from taking items that are left on display in vehicles and cannot stress enough the importance of people removing anything of value," she stated.
Meanwhile, a woman from Devon is appealing for the return of her friend's sat nav after it was taken from his car parked outside her house, the Midweek Herald reports.
Jane Starkey, 72, is offering a reward for the device, which was customised to swear when approaching speed cameras.