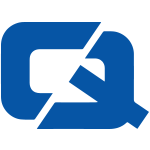 21 May 2013
Some MPs and the Transport Committee have claimed that the government has not done enough to encourage companies to invest in electric vehicles for their fleets. The Committee believes that the government should be encouraging fleets to purchase plug-in vehicles in order to reduce emissions.
Currently the government's main focus is, arguably, on encouraging domestic buyers to purchase ultra-low emissions vehicles (ULEV) instead of commercial buyers. The Transport Committee believes that the government would be better served investing some of its own £400 million fleet budget in ULEVs.
Louise Ellman, chairman of the Transport Committee, has said that the government mostly seems to be emphasising the benefits of ULEV to domestic purchasers. It has taken some steps to promote the vehicles to fleet purchasers but not enough, Ms Ellman believes. She said that using some of the fleet budget for the purchase of ULEVs would help to drive companies in their purchases.
The government has set targets that hope to see tens of thousands of electric vehicles on UK roads by 2015, but these targets have been termed as unrealistic.
A report from the Institute of Public Policy Research (IPPR) has shown that Britain's total plug-in vehicle registrations are quite high at 3,342. This means that the UK is listed as sixth out of 20 European countries, the first being France with 8,989 plug-in registrations; showing a massive difference between Britain's figures. However, the percentage of ULEV registrations, in terms of all new vehicle registrations in 2011, is only 0.84 per cent.
Professor Stephen Glaister, director of the RAC Foundation, said: "The key to making electric cars a commercial success is a major advance in battery technology. Until then these vehicles are likely to remain too expensive and too impractical to penetrate the mass market."
Fleets can receive funding through the Plugged-in Fleets Initiative to switch to ULEVs. Currently 20 fleets have been through the Energy Saving Trust's initiative and more funding is still available.
Visit the #1 Commercial Vehicle Insurance page