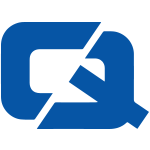 Haulage companies can sign up to attend annual seminars held by the Freight Transport Association (FTA) to learn about recent developments in the industry.
Workshops for fleet engineers will be held in Warrington (September 29th) and Berkshire (November 29th) and will focus on a range of issues surrounding hauliers, such as hydraulic hybrid propulsion, vehicle transmission systems and developments in tyre technology.
The FTA said that the nature of the classes was to keep members up to date with the latest developments in the industry, including commercial vehicle technology and management techniques.
Sessions also aim to make sure companies are operating in a way that is cost-effective, environmentally sustainable and efficient.
The initiative to inform industry professionals is sponsored by Bridgestone, Isuzu and WABCO and will feature talks from vehicle manufacturers and leading transport industry bodies.
FTA members can pay £325 + VAT for the first delegate and £275 + VAT for subsequent delegates, and for non-members £385 + VAT for the first delegate and £345 + VAT for additional delegates.
The FTA states that companies will receive confidence that commercial fleets are prepared for the latest enforcements and legislation in maintenance requirements.
For the #1 car insurance – visit ChoiceQuote.