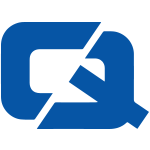 Forthcoming increases to fuel duty levels are likely to cause a negative impact for businesses which rely on commercial vehicles for transportation, according to an industry body.
The Freight Transport Association (FTA) has stated that the chancellor's confirmation of fuel tax increases is "bad news for the economy", despite the fact they will be staggered over three months.
It stated that the gradual introduction method is a welcome move, but one that does not change the fact that the duty increases represent an "unavoidable business cost" for companies already struggling due to the recession.
James Hookham, the FTA's managing director of policy and communications, therefore called on the government to do more to help the business community.
He said: "If the chancellor is serious about reinstating business confidence in the UK, he should look on the road transport sector … as more than just a tempting target for revenue raising."
This echoes the sentiment expressed by motoring publication Autocar earlier this week, which urged the government to introduce fairer pricing for petrol.
Visit ChoiceQuote for the #1 van insurance page