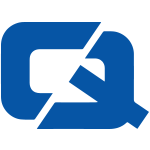 The commercial vehicle industry needs to review how it is pricing hard-used vans, an industry expert has claimed.
EurotaxGlass says many van makers work out residual values against a three-year 60,000 mile standard as most of them are also car makers.
But the firm claims this creates an inconsistency as most commercial vans are doing more than 30,000 miles a year on average.
George Alexander from the firm said: "It is plainly wrong-headed to continue to use such a yardstick when it does not reflect the norm."
Van insurance customers running van fleets could be interested in the company's statement, which also gave an overall update on the light commercial vehicles sector.
It added the Citroen Berlingo and Peugeot Partner are two models currently in favour with trade buyers, while the Renault Kangoo is currently proving less popular.
Vehicle auction firm Manheim recently said high-specification vans are generally in demand as self-employed traders and fleet managers increasingly look for luxury options in models.