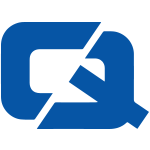 Van insurance evaders may have been among those motorists caught without cover in a recent police campaign in the south-west.
Operation Utah, which spanned the course of a week, saw nine police forces team up with seven outside agencies to conduct the initiative to reduce car crime.
More than 900 vehicles were stopped during the period, with over 100 vehicles seized when their drivers were found to be without adequate insurance.
Another 50 automobiles were confiscated by the Driver Vehicle Licensing Agency for not being taxed.
Officers used automatic number plate recognition (ANPR) technology to check people's details against information held on databases by agencies such as the Motor Insurers' Bureau and Police National Computer.
Commenting on the initiative's success, Gold Commander of the operation, Chief Superintendent Lawrie Lewis, said: "With ANPR, there is literally nowhere to hide – we use mobile as well as fixed units, meaning criminals can never second guess when we are watching. The net is closing in on mobile criminals in Wales and the west country."