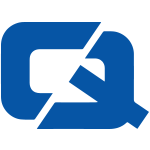 The Freight Transport Association (FTA) has revealed that its upcoming Utilities and Civil Engineering Conference will centre on discussions of the challenges facing van drivers.
Commercial Vehicle Engineer magazine editor Tim Blakemore will chair the June 23rd 2010 event in Coventry, with topics set to include the safe loading of vehicles and compliance with regulations.
It will also focus on alternative technologies, theft prevention and the practice of outsourcing maintenance activities.
The FTA states that the event, which will also include a presentation by the Vehicle and Operator Services Agency, will be an opportunity for industry managers to discuss and keep abreast of the latest developments in legislation.
It said this important due to the "unique and complex set of operational compliance issues and legislative challenges" facing businesses.
Last month, the FTA attended the International Transport Forum's Expert Panel in Leipzig in order to discuss the importance of carbon reduction initiatives in the logistics sector.
Visit ChoiceQuote for the #1 van insurance page