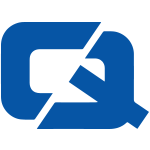 Businesses hoping to save money amid the economic downturn should take a leaf out of Kevin Cooper Motor Factors' book and downsize.
The Devon-based car parts delivery company is set to save on fuel costs and commercial vehicle insurance premiums by taking up a new fleet of smaller and more efficient vans.
Its new squadron of 30 Peugeot Bipper vans is set to reduce the company's fuel bills by 40 per cent, averaging around 50 to 55 mpg, compared to the 30 to 35 mpg performance of its previous line.
The company's project manager Steve Gadsby commented: "The Bipper vans are also big enough to carry everything we need, are more manoeuvrable and much cheaper to run."
This comes after automotive remarketing company Manheim Auctions recorded a boost in van sales price in January.
It claimed that the average price of a commercial vehicle rose by 5.5 per cent, reaching around £2,676.
Visit the #1 Commercial Vehicle Insurance page