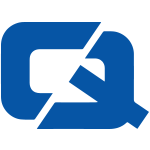 The Freight Transport Association (FTA) has backed proposals for longer lorries which will have a significant benefit to the environment and to the financial budgets of haulage services in the UK.
Ideas for the trial of two-metre longer vehicles have been welcomed by the association after the Department for Transport (DfT) announced its intentions earlier this week.
A ten-year trial of 900 haulage motors will start this year and companies will be given the option to use them for business practices.
Andy Mair, head of engineering policy at the trade association, said: "FTA research suggests that there are significant environmental and efficiency benefits on offer from deploying these vehicles."
He added that the longer lorry is not a vehicle for all sectors and will only be viable on journeys where the goods carried are high in volume and low in weight, as vehicle fill can be improved.
The larger vehicles will make it possible to make fewer journeys and cut costs of fuel and journey times. They will also be environmentally friendly, with lower levels of carbon dioxide emitted.
According to the DfT, the trial will provide an economic boost to the freight industry of up to £33 million..
Visit ChoiceQuote – for the #1 car insurance.