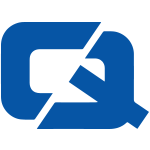 Holders of commercial vehicle insurance may want to take heed of advice given recently to motorists in Lancashire.
Police in the county have been on the lookout for drivers who leave their vehicles unattended with possessions inside, the Lancashire Evening Post reports.
Officers are then taking down the automobile's details and sending letters to the homes of those whose vehicles may be open to a break-in as a result of the items left on display.
More than 1,400 people have already received correspondence of this nature in a bid to reduce vehicle crime in the area.
Inspector June Chessell, of Fulwood Police, said: "I was staggered by the number of vehicles left with property openly on view and would appeal to motorists to lock things away in the boot."
Figures from the Home Office show that while there were 1.7 million vehicle-related thefts between 2005-06, such crime has dropped nationally by 51 per cent since 1997.