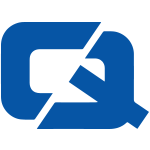 Light van traffic in the UK increased by 12 per cent in the third quarter (Q3) of 2007, according to new figures released by the Department for Transport (DfT).
The government research also indicates that goods vehicle traffic rose by a total of three per cent, which suggests that the number of commercial vehicle insurance holders using the nation's roads may also be growing.
Further findings show that the average vehicle delay on the slowest ten per cent of journeys increased from 3.78 to 4.16 minutes per ten miles. Some van insurance customers may already have noticed these delays.
All of the above is published in the DfT's National Statistics on Traffic in Great Britain, which includes analyses by vehicle type and road class.
Overall, it is estimated that traffic levels went up by 1.1 per cent between the third quarter in 2006 and Q3 2007.
Earlier this week, the Society of Motor Manufacturers and Traders indicated that there is currently a strong demand for vans in the UK.