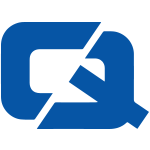 An industry body has released a double disc DVD designed to teach commercial drivers all there is to know about safe loading.
The Freight Transport Association (FTA) has produced Safe Loading of Vans and Light Goods Vehicles, which even contains printable notes and test papers.
Covering loading within weight limits, even distribution of loads and securing, the organisation said the disc would help industry education and training.
The FTA said: "The safe loading of vans and light goods vehicles is fundamental in ensuring compliance with operator licensing regulations, transport legislation and importantly the safety of drivers and other road users."
Commercial firms looking to ensure drivers do not invalidate van insurance policies and stay safe could be interested in the DVD, which costs £15 for FTA members and £20 for non-members.
The disc is the second in a series for vans and light goods vehicles, following on from Routine Checks for Vans and Light Goods Vehicles', which dealt with the importance of regular vehicle assessments.
The FTA represents the interests of companies moving goods by road, rail, sea and air, with its members responsible for more than 200,000 goods vehicles.