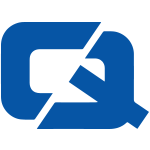 Commercial vehicle insurance customers have been advised they could save a lot of money on breakdowns and repairs by carrying out regular maintenance checks on their vans.
This comes after breakdown service provider Mondial Assistance revealed that it responds to thousands of callouts every month to broke-down vehicles that could have been easily kept in good-running shape.
Mondial Assistance automotive director Lee Taylor explained: "Motorists could reduce the number of breakdowns by sticking to some simple [vehicle] care rules and more crucially, quickly addressing any problems which arise."
The firm has advised commercial vehicle insurance customers that some avoidable breakdowns can be caused by flat batteries, punctures, engine oil and a lack of fuel – things which can be easily looked after.
This comes after tyre specialist Protyre announced that it will provide motorists across the UK with free tyre checkups this Easter before they embark on any long-distance drives, in order to avoid potential accidents as well as breakdowns.
Visit the #1 Commercial Vehicle Insurance page