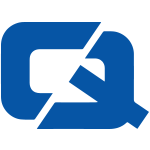 A massive surge in van sales in the UK has prompted an industry group to investigate the phenomenon with an online survey.
According to the Society of Motor Manufacturers and Traders (SMMT), light commercial vehicle sales are now at 380,000 a year and have more than doubled since 1998.
The SMMT has put together an internet questionnaire and is aiming it in particular at small businesses and small fleet operators.
SMMT commercial vehicle affairs manager Robin Dickeson said: "There is less information on the way people use vans than we'd like, so we're running the survey to see how much more data we can find."
Van drivers may have profited from the increase in sales as it could have led to more choice on offer from the van insurance market.
The survey, which appears on the 'industry' section of the SMMT website, will be open until August and will not leave participants open to 'spam', according to the SMMT.
Last week French firm Citroen announced the release of its Nemo X 1.4i dual fuel van, which runs on a combination of petrol and LPG.