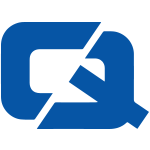 Car and van insurance customers have been warned that fuel economy and emissions claims? made by manufacturers may not represent the truth.
According to Channel 4's motoring website 4Car, tests carried out by carmakers cannot be relied on to provide accurate information for car buyers.
Instead, it carried out its own 'real-world' tests on a number of supposedly environmentally-friendly cars, including the Golf BlueMotion and the Honda Civic Hybrid, finding that all failed to match their official figures.
Tim Bowdler, editor of 4Car, said: "The official test regime is too simplistic to embrace all the vagaries of real-world operating conditions and it allows certain types of car to look good – too good in fact."
Manufacturers claim the cars the website tested all have "green credentials" but none of the cars performed as well as their official data suggested, he added.
Jay Naglet, publisher of Clean Green Cars, recently urged environmentally-minded car insurance customers and other road users to consider the class of car they prefer and then determine which cars offer the best fuel economy and lowest emissions within this field.