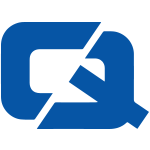 Law-breaking York drivers who continue to use their handheld mobile phones at the wheel are set to face a crackdown in the coming weeks.
Members of the emergency services are teaming up to raise awareness of the consequences of using mobile phones while driving – potentially including having to make a car or van insurance claim.
During the month of March, police will be conducting their usual patrols in addition to Days of Action – in which they will specifically target those motorists flouting the law.
"The message needs to get through to motorists that using a mobile when you are driving is illegal for a reason; it is extremely dangerous and can have devastating consequences," commented Acting Inspector John Wilkinson, who is leading the operation.
According to government findings, drivers who use a mobile phone at the wheel have reaction times that are 50 times slower than usual.