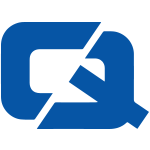 Despite the impact of the credit crunch, commercial vehicle insurance could be increasingly in demand as smaller businesses are snapping up vans at low prices.
Motor traders have experienced strong custom from entrepreneurs buying this type of vehicle to launch their own businesses, said Duncan Ward, head of LCV sales at British Car Auctions (BCA).
Strong interest has been noted at BCA events in January and February, meaning more road users could be looking for van insurance.
This comes despite used van prices increasing by 5.5 per cent in January, according to research by Manheim Auctions.
"Many dealers ran stocks down last year and have been busy replenishing their forecourts in 2009 in response to a spike in retail demand," Mr Ward commented.
Small businesses are targeting the used market because it currently offers good value for money and allows them to update their existing vehicles with more efficient models, he added.
Visit the #1 Commercial Vehicle Insurance page