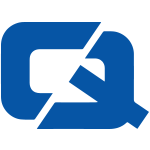 Motorists in cities are more likely to encounter drivers without car or van insurance, according to one expert.
Recent research by the Motor Insurers' Bureau (MIB) revealed that there are currently approximately two million uninsured vehicles on the UK's roads.
Lorraine Preston, communications assistant at the MIB, said the organisation was "not surprised" by the number of uninsured drivers in the UK.
The expert stated that the highest number of uninsured motorists is in London, explaining that in larger cities the number of vehicles is "more concentrated than in suburban and rural areas".
She commented: "There are many factors that can contribute to a decision to drive without insurance, but it is not only a crime to do so, but one that carries with it major unacceptable costs both human and financial."
According to the MIB's report, Bakerend in Bradford has proportionally more uninsured drivers than anywhere else in the UK, although six of the ten worst areas for the offence are in the West Midlands.
Visit the #1 Black Cab Insurance page