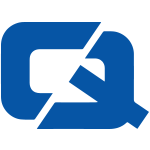 Motorists are now more aware of speed cameras and are choosing to curb their excessive speed, according to one expert.
In the Lothian and Borders region of Scotland the number of people being caught by speed cameras has fallen in the last year, the Scotsman reports.
Some 27,751 drivers were caught speeding in 2007-08, compared with 46,266 during the previous year.
Colin McNeill, partnership manager for the Safety Camera Partnership, attributed this trend to the growing number of people becoming "accustomed to speed management" and greater awareness of cameras.
"Whether they're doing it out of social responsibility or whether they're doing it out of personal fear is a difficult one to reckon, but the good thing is that it seems people are becoming more compliant," he remarked.
However, recent research from RoadPilot indicated that many people are risking having to pay higher car and van insurance premiums by speeding regularly.
The organisation found 71 per cent of motorists it surveyed admitted to exceeding the speed limit on over a quarter of all the journeys they make.